Class overview
Develop rich sensitivity and expressiveness
The hearing organs are that is completed in the womb. That is why it is said that stimulating the brain early in music leads to the development of intelligence and sensibility. You can start to learn the piano from around the age of 3, and enjoy singing along with the music while training your listening skills and rhythm, so you can develop rich musicality.
Teacher introduction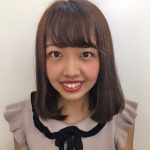 My name is Aimi Masuda.
Graduation from Musashino College of Music
4 powers
Learning the piano is said to have various effects such as the development of intelligence and language ability. Specifically, [Concentration], [Imagination], [Imagination] and [Memory] can mainly be extended, which is also a part that leads to studying. In addition, there is no doubt that "Sound" and "Rhythm" will be nurtured and the motor nerves will develop, which will be useful for dance and ballet as well as other sports. Research has shown that children who are learning musical instruments develop corpus callosum (the part that connects the right and left brains), which is said to have an effect on motor nerves.
Lesson content
1 time 30 minutes ¥ 1650 x 4 times a month
| | |
| --- | --- |
| Monday~Friday | 13:30~18:00 |
In the beginning, you will learn how to read and write notes using note cards and simple textbooks. Because it is an individual lesson, you can do lessons tailored to each person, and if you practice even for beginners, you will be able to play, so please be relieved.